FILMED August 1969
There was an open week between my filming GROWING, GROWING, GROWN and my next commitment on THE BILL COSBY SHOW, but I stayed on at the studio and used that time to prepare my director's cut on the completed film and prep for the next one; and again there was a big switcheroo in the script, something totally different from either of the first two.
You're thinking, "What is he talking about? Big switcheroo? Something totally different from either of the first two?" Don't be impatient. That was the funniest scene in the film.
But before we continue, something disturbing occurred at this time. Well there's a problem. I remember the events, but because I didn't keep a diary, I can't swear to the time frame. So accept what I am about to tell with that in mind. I had heard that Ida Lupino was directing an episode before me, and that after a couple of days shooting the producer was not happy with what he was viewing and wanted to close down production, hire another director and reshoot the entire script. Bill Cosby said no. Whatever would be done in the future might happen, but he insisted Ida be permitted to complete photography. The company was not going to fire Ida Lupino. During my prep week I had to go to the set one day, I saw Ida in one of the dressing rooms, and I stopped in to say hello. I hadn't seen her in the two and a half years since we had filmed THE NIGHT OF THE BIG BLAST on THE WILD WILD WEST. She was dreadfully upset. She had just learned they were going to reshoot the episode she had just completed. I of course could not say anything of what I knew. It was a painfully sad scene for me and was the last time I ever saw Ida Lupino.
The creation of a film passes through many channels. Starting in the brain of the writer, it is transferred to the page. It then travels through the director into the camera.  But major changes can still take place. As Chet and Mildred left the apartment, that was the end of the first act in the script. But when the film was put together, the producer felt (1) it was a weak ending for an act and (2) he saw a better ending a little further into the film. I heartily agreed with that decision.
The history of the Afro-American actor in film is not a happy story. In 1915 D.W. Griffith in THE BIRTH OF A NATION used white actors in black face to portray his slaves, a situation not too far removed from the minstrel shows of the period. By the thirties there were some minor glimmers of hope to correct this. Mae West wrote sassy maids who were not afraid to speak back to her, and George Stevens in ALICE ADAMS had servant Hattie McDaniel responding in less than a servile manner to Katharine Hepburn and her family where she was employed. Hattie McDaniel's retort to those who criticized her for playing maids was, "I'd rather play one than be one." In 1939 she played one, Mammy in GONE WITH WIND, and was the first performer of her race to win an Academy Award. But at 20th Century Fox Stepin Fetchit, an enormously talented physical comedian achieved superstar status by portraying a slow-witted "coon," a character that offended many of his race. In the forties Lena Horne, newly put under contract by MGM, had one good role in CABIN IN THE SKY and then was relegated to doing one lavish musical production number in many of the studio's big musicals, but those scenes were cut out in the prints there were shown in the south. Cicely Tyson in the sixties was in the forefront of an important movement. She cut her hair short and proudly proclaimed, "Black Is Beautiful.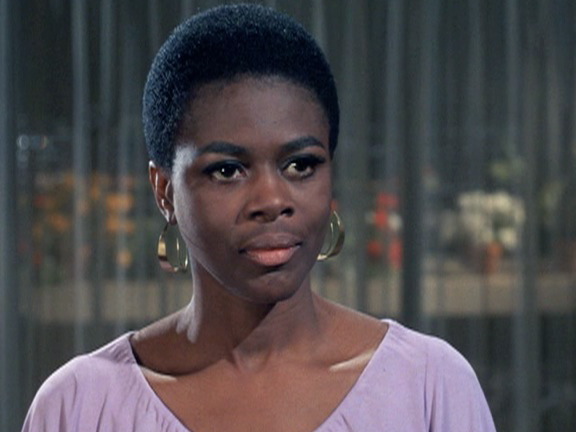 The first time I worked with Cicely was in 1963 when she had a recurring role on EAST SIDE WEST SIDE starring George C. Scott. But the old prejudicial practices were still rampant. James Aubrey at CBS offered George a renewal for the series if he would replace Cicely with a white actress. To his credit George walked away from that deal. In 1965 Bill Cosby became the first Afro-American co-star in a dramatic television series, I SPY. And so we arrive at 1969 with Bill Cosby producing a series where those kinds of abominable acts would not take place.
Television was very challenging. Chet had to fall in love with Mildred, and the four days that it took had to be accomplished in five and a half minutes and with scenes that had just seven lines of dialog, only four that he spoke.
The balance of the film was scripted to take place in Chet's apartment. How to solve that problem? That's why back lots were invented.
At the last Golden Gloves awards, Viola Davis, in accepting her award for her performance in THE HELP, paid tribute to the two actresses she claimed had been her inspiration through the years – Meryl Streep and Cicely Tyson. The screen cut to a close-up of a smiling Cicely seated at one of the tables.
The Journey Continues