FILMED August 1974
I never met Jack Sowards, the author of DEATH CRUISE, so I didn't have the opportunity to ask him if Agatha Christie's TEN LITTLE INDIANS had been the inspiration for his screenplay. Christie's work originally was a 1939 novel, first published in the United Kingdom as TEN LITTLE NIGGERS. Four years later in 1943 she dramatized it for the stage. It too was originally produced in England with the same unfortunate title, which referred to a British nursery rhyme:
Ten little nigger boys went out to dine;
One choked his little self and then there were Nine.
Nine little nigger boys sat up very late;
One overslept himself and then there were Eight.
Eight little nigger boys travelling in Devon;
One said he'd stay there and then there were Seven.
Seven little nigger boys chopping up sticks;
One chopped himself in halves and then there were Six.
Six little nigger boys playing with a hive;
A bumble bee stung one and then there were Five.
Five little nigger boys going in for law;
One got into Chancery and then there were Four.
Four little nigger boys going out to sea;
A red herring swallowed one and then there were Three.
Three little nigger boys walking in the Zoo;
A big bear hugged one and then there were Two.
Two little nigger boys sitting in the sun;
One got frizzled up and then there was One.
One little nigger boy left all alone;
He went out and hanged himself and then there were None.

When the novel was first published in the United States, the title was changed to AND THEN THERE WERE NONE (which was the title of the movie produced by 20th Century Fox in 1945). The novel was considered by scholars and fans to be one of the best mystery novels ever written. The title of both the novel and the play was eventually changed to TEN LITTLE INDIANS.
When filming on the Queen Mary, I was not able to shoot any angles that involved the water once the ship had left harbor, since the still waters surrounding the ship at San Pedro were different than the deep seas. Scenes at the ship's railing overlooking the waters were filmed later at the studio using rear screen process.
I first met Tom Bosley in 1952 when I was the assistant director at the Chevy Chase summer theatre in Wheeling, Illinois. Tom and Tom Poston were two young actors cast in the opening production of CHARLEY'S AUNT. Unfortunately neither of them played Babbs, the leading character who spent most of the play dressed up as his aunt from Brazil, where the nuts come from. I first directed him in 1972 in a failed television series. It was later in 1974 that Tom began his 11-season run on HAPPY DAYS. He could do it all: drama, comedy, musicals. In 1960 on Broadway he won the Tony for his performance in the title role of the musical, FIORELLO!. He was the kind of actor of whom it is said, "They don't make them like that any more.
In Agatha Christie's play TEN LITTLE INDIANS, eight strangers are invited to a remote island, where two servants have been hired to tend to their needs. At an appointed time, a recording is played that accuses all ten of those present of having in some way caused the death of an innocent person, and furthermore claims that justice had not been served in their cases. After that the guests start being killed off one by one according to the poem, "Ten Little Indians." As the number of survivors decreases, paranoia and suspicion run high. Who can the survivors trust — and how long will it be before the next Little Indian dies? Having directed a production of the play many years before, I was aware that the current script lacked the ingredients in the play that were so effective in creating a mystery whodunit. In DEATH CRUISE it wasn't until after the THIRD death (Sylvia Carter) that the remaining survivors became aware of the perilous situation in which they found themselves.
On its own terms I think (or at least hope) DEATH CRUISE was effective, but I regretted that at this point our plot resorted to the device of having a detective (with our ship's doctor stepping in to fill that role) being the instrument to solving the mystery, so that except for the added length of the film because it was a Movie of the Week, this could have been an episode of IRONSIDE, MANNIX, CANNON or BARNABY JONES.
Our three days of location filming did not get off to a good start. Filming on the first day was fine, but that night I found that my stateroom was not quite as luxurious as the ones later designed on the soundstage, but even more unfortunately it was located next to a rumbling engine that vibrated my bed and resulted in my getting very little sleep. I voiced my complaint the next morning, I was moved to another stateroom, thereby rectifying the problem and I did survive.
I was told that one day when Richard Long was in the make-up chair with his old-man make-up nearly completed, Ricardo Montalban came in to be made up for another production. Taking the chair next to Richard, he introduced himself and struck up a conversation. Richard continued the charade, I'm not sure for how long, before he revealed to Ricardo, whom he knew, his true identity.
At the screening of my director's cut after the scene at the beach between Kate and Michael, Aaron Spelling asked for a copy of the script. He felt the scene between them didn't work, the wrap-up of the story was unclear, and I think he believed that script changes had been made on the set at the time of filming. When he read the script that was given to him, he saw that what he had seen on the screen were the words that were on the page. So additional material was written for Michael's character. A return to the beach to do a single close-up retake was out of the question, so we filmed it on the soundstage. There was a noticeable difference in Michael's two close-ups.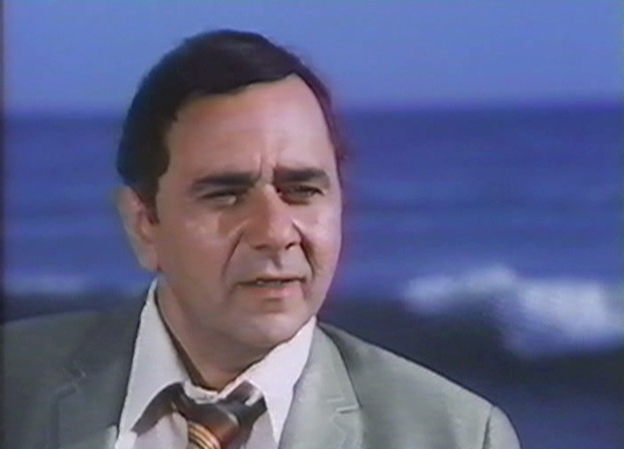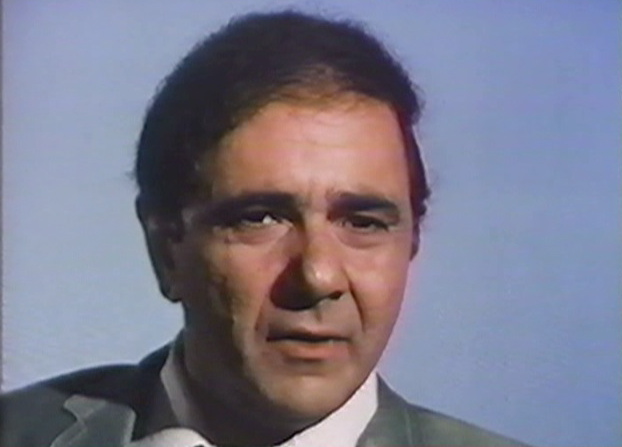 This was the seventh and last time I worked with Richard Long. Filming was completed on DEATH CRUISE on September 3, 1974. Richard Long died on December 21 1974. He was 47 years old.
The journey continues